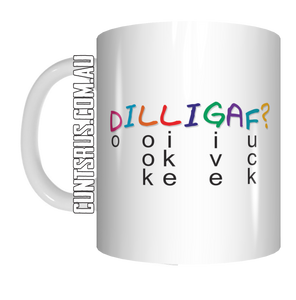 FUNNY MUG!
Dishwasher and Microwave Safe

High Quality Ceramic

Capacity 325ml 

Comes in a polystyrene box to protect during shipping

Printed on Both Sides
Deb Lobley's order - pre Christmas.
I love, love love all the designs I bought. They were all received well by those I gave them to. It was great to have a little humour after a couple of shitty years - lol.
I've not yet had any feedback on the durability of the prints, I'm hoping that I'll only receive positive comments… time will tell.
I need to order more & will do so soon 😊
Thanks for bringing some giggles into our Xmas 🤣😂🤣
Cheers,
Deb 😊