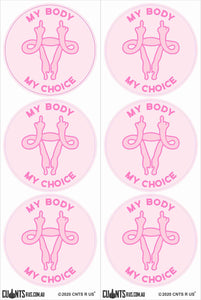 Check out our latest hilarious joke stickers!  Put them all around the office and sit back and wait.  They look so innocent!!
The code can be scanned with any QR code reader.  Once scanned, it will take the user to a page which points the finger at them and says YOU'RE A CUNT!
Set of 12 stickers
80mm diameter round stickers
Vinyl - Gloss Finish
Laser Printed
SHIT YEAH!
These types of things certainly do not accord with everyone's sense of humour, but, they certainly make me laugh out loud and many of my uncouth colleagues and friends as well. I say basically, "fuck the people that don't find this funny, clearly they have the meaningful life experiences of a doormat"....LOL
Great
Had so much fun with this code 😂