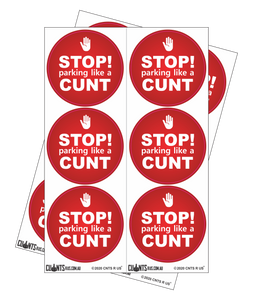 Take that!!!
Choose A Pack of  6 or 12
80mm diameter round stickers
Vinyl - Gloss Finish
Laser Printed
Stickers faulty
The outside of the stickers are not sticky. They are all peeling badly.
Hi Hayley,
We haven't had any email or phone contact from you prior to this review? Stickers are sensitive to the environment they are stored in so must be kept away from heat and humidity. Please contact us to replace or refund. Thanks.